Rustic Johto Christmas Wreath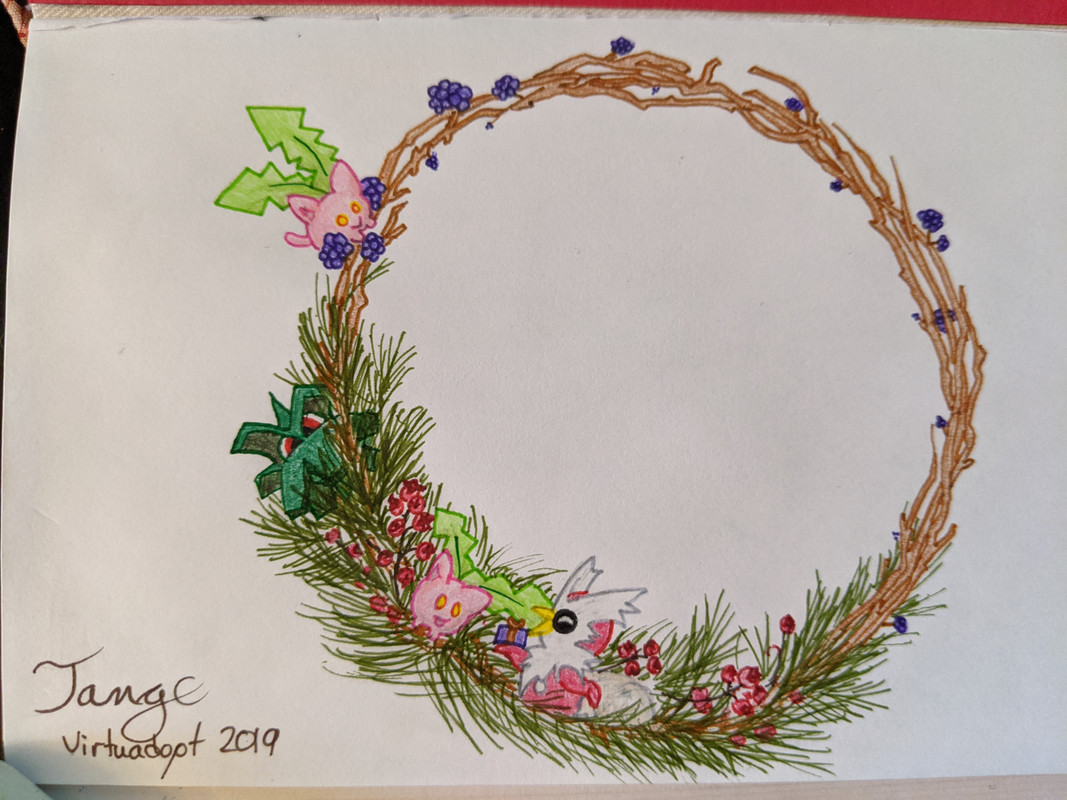 Features:
Hoppip: For its cheeriness and the closest pkmn resemblance to winterberry leaves
Haban Berries: For their resemblance to winterberries used in Christmas wreaths
Pineco: As pinecones are a staple for Christmas wreaths
Delibird: The feature pokémon for Present
Bluk Berries: For their resemblance to black berries, another common berry in Christmas wreaths.
Based this design off of our own outdoor hanging wreath. Suited best for small doors to add a touch of Christmas without being too bulky or overbearing.
Sketch & Materials
Trivia:
In HG/SS the player's mom buys Haban berries in a spending spree, or you can get them in the Battle Frontier.
Bluk berries are obtained in HG/SS from trading a Juggler a blue shard.