Welcome to my TradeStation!
Sorry for my Bad English
Status:
My Trade Station now is temporarily closed!
My current goal:
Complete Kanto Dex with no Legendaries.
And for doing that..
I'm looking for:
What i Trade?
I only Trade the Pokémon of the following Boxes:
Kanto-Johto TradeBox
//
Hoenn-Sinnoh TradeBox
//
Unova-Kalos TradeBox
//
Promos and Legendaries TradeBox
//
Monthlys TradeBox
My Collections:
I'm Collecting the following Pokémon.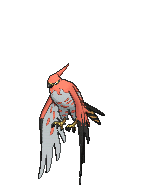 I accept Pré-Evolutions!
Collections to my friends:
I am also Collecting for my friends the following Pokémon.
My TradeKey:
1 Random for 1 Random // 1 ''Rare'' Random for 2 or 3 Random
4 Random for 1 Starter // 1 Starter for 1 Starter
1 Evolution for 1 Evolution // 1 Evolution for 2 Random
1 Item-Evolved/Trade-Evolved for 3 or 4 Random // 1 Baby for 4 Random
1 Monthly for 1 Monthly // 1 Monthly for 1 Random
1 Promo for 1 Promo // 1 Promo for 5-10 Random
1 Legendary for 1 Legendary // 1 Legendary for 10-20 Random
Other TradeKeys:
1 Kalos for 1 Kalos // 1 Kalos for 2 Random
My TradeKeys can varies! Think first about the value!
Important Note!
After you do your offer, make sure that is was accepted by me and I already put it at GTS, GTS Trades with no offer will be removed after a week, to give the opportunity to other people to get such Pokemon that have been forgotten by those who wanted them and asked them.
I'm not going to send any PM to people who forget the Trade, because it is their responsibility to come here and make sure that was accepted or not and if is at GTS!
If you have questions, just send me the PM or reply to this thread!
Thank you and come back anytime!